Choose Performance
From supercars to station wagons, brake fluid is one of your car's most essential components. It is engineering to resist the moisture that can cause vapor lock brake failure, protect against corrosion, and withstand high brake temperatures. Pure Guard is specially formulated to maintain your braking system and your stopping power at all times. When you need a brake fluid flush or change, we have a brake fluid to perform in every vehicle.
Treat Your Systems Right
Automotive chemicals fill, flush, and clean vehicle systems to keep them running properly. Additives smooth the operation of engines and fuel systems to improve performance. Automotive cleaners and degreasers dissolve brake dust, oil, dirt, and other deposits from vehicle parts. Coolants help control temperatures in radiators and braking systems to reduce wear and avoid breakdowns. Automotive fluids for brake, power steering, and transmission systems provide lubrication, maintain pressure, and help prevent overheating and corrosion.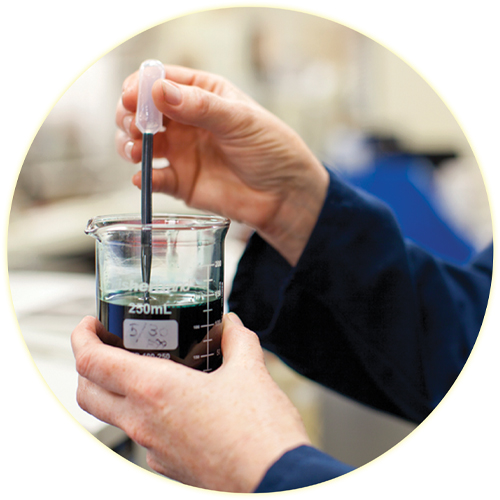 Brake Fluids
Pure Guard DOT 3 and DOT 4 is a specially compounded preparation designed solely for use in motor vehicle braking systems. Pure Guard DOT 3 and DOT 4 exceeds federal and SAE specifications and standards for motor vehicle brake fluid. Mixes with all other approved brake fluids, and is suitable for use in ATE, Girling, Lockheed and other similar systems.
Looking for Customer Resources?
Certifications  |  Guides  |  Permits  |  Marketing Materials  |  Product Videos