Choose Performance
Pure Guard has put an incredible amount of focus and dedication into growing and supporting the industrial product line. We are now offering an extensive line of products that support manufacturing, construction, and trucking.
Protect Your Equipment
Equipment operators demand quality because it is their livelihood. Pure Guard products are manufactured to protect equipment under the most stressful operating conditions.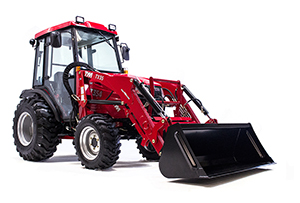 Hydraulic Oils
Hydraulic systems power the moving parts of many kinds of industrial equipment. The lifeblood of your hydraulic system – the hydraulic fluid – requires four key areas of care to gain optimum service life. Also, to ensure proper function, periodic maintenance is important – and can add up to maximized uptime and reduced repair costs.
Industrial Fluids
Industrial Lubricants provide unsurpassed protection even in the harshest conditions of hot and cold climates, pressure, power density, micropitting, oxidation, shrinking sump sizes or separation of air and water.
Food Grade
Pure Guard Food Grade is recommended for medium pressure hydraulic systems and circulation systems used for food processing, canning, bottling and airline lubrication. Food Grade may be used on food processing equipment as a protective anti-rust film, as a release agent on gaskets or seals of tank closures, and as a lubricant for machine parts and equipment in locations in which there is a potential exposure of the lubricated part to food.
Transmission & Torque
Pure Guard is designed to meet the demanding requirements of modern heavy-duty automatic transmissions. Both manual and automatic transmission fluids are designed to help extend transmission life – even under severe conditions.
Greases
Pure Guard greases – whether conventional or synthetic – offer long regreasing intervals, enhanced equipment life, and exceptional protection even in extreme conditions.
Looking for Customer Resources?
Certifications  |  Guides  |  Permits  |  Marketing Materials  |  Product Videos